3D Animation

Space Kiwi

This is a commercial pitch made among with Televisor studio.
The creative brief was to show juicy fruits of kiwi being thrown into levitating droplets of water. This is how Astrounauts has their drinks. All in zero-graivty.

This is an attempt to capture that.
Main toolkit: Cinema 4d, Houdini
How Astronauts drinks
How drink lemonade in Zero G
The main idea of the project was to create a light and lively animation that would correspond with a modern product intended for young and active people.

The crazy premise of showing lemonade in space. Everything is seasoned with a note of kiwi flavor.

Carefree play with shapes, fruits and water droplets. All in the Zero G.

About the process

How it was made
In this animation I was responsible for leading, animating, directing and executing the project.

My role was to plan and prepare storyboard and look development. Animatic and edit. And finally executing the whole project.

The major part of animatics and camera animation were done in Cinema 4d, droplets simulation were achieved in Houdini and final shots were rendered both in Cinema 4d and 3ds Max (both Redshift render).

This is a pitch project.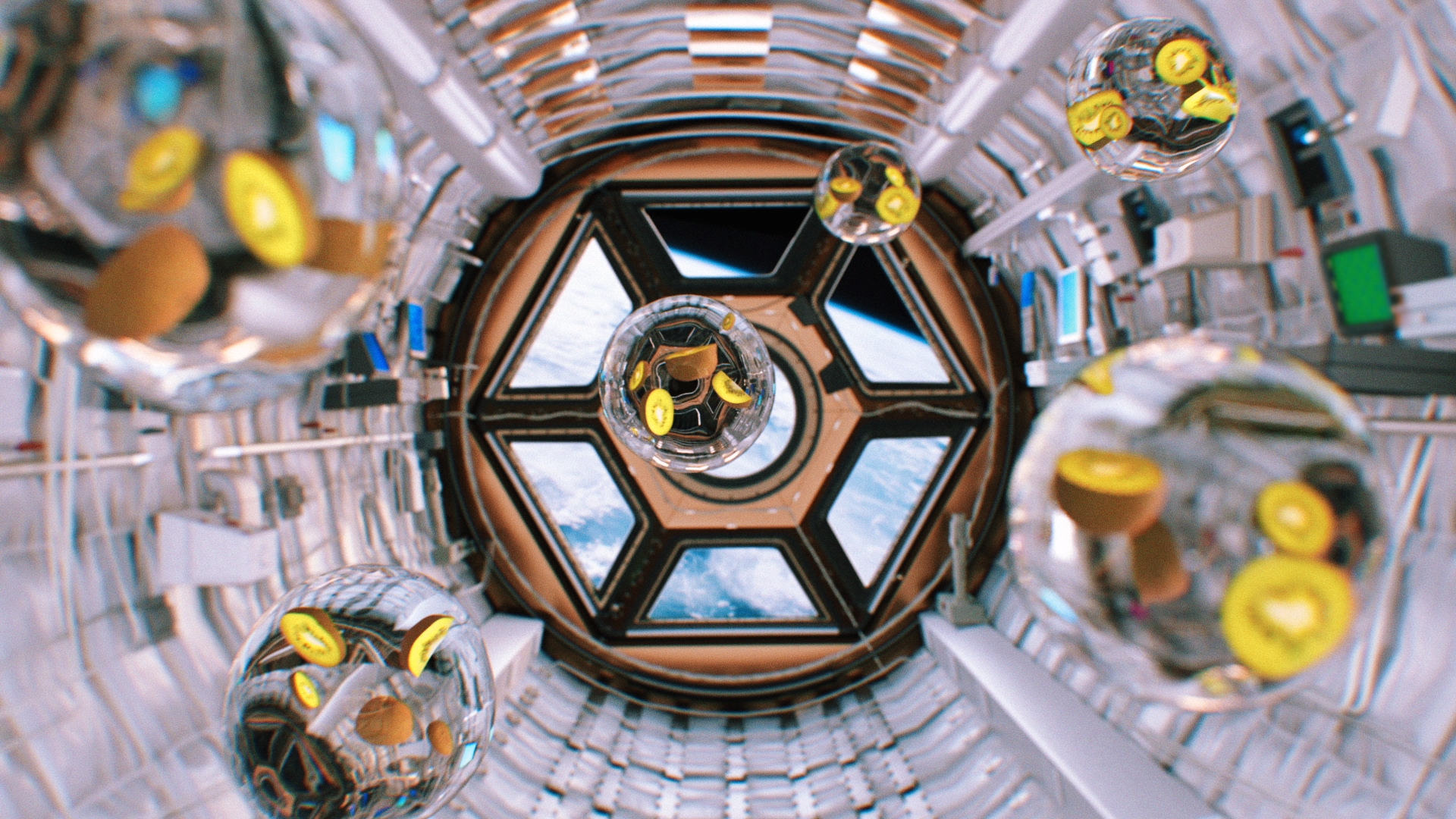 The whole project was a fun experience and a great way to experiment with different techniques and textures (lots of Photoshop work here).

It was cool to find my own style to tell this story.